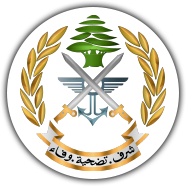 ---
LAF Commander in Chief General Joseph Aoun meets the 1st year cadet officers in the Military Academy
Tuesday, 16 February 2021
LAF Commander in Chief General Joseph Aoun visited this morning the Military Academy, where he met the 1st – year cadet officers who recently enrolled, in the presence of the Academy Commander and a number of officers.
General Aoun delivered a speech in which he noted that the economic situation has led to the suspension of recruitment among civilians, so the military institution proceeded to carry out tests for soldiers from various security agencies to fill the gap.
He added: "thanks to your efforts and competence, you have succeeded, and no one takes credit for that".
General Aoun considered that the experience of admitting females to the Military Academy was successful by all standards, after they had proven competence and efficiency in various fields, noting that the successful official stands out during challenging conditions.
General Aoun concluded his speech by urging all soldiers of various ranks to take the vaccine against Corona Virus, because it's the only way to save our families, army and country.
---
Source URL (modified on 02/24/2021 - 08:04): https://www.lebarmy.gov.lb/en/content/laf-commander-chief-general-joseph-aoun-meets-1st-year-cadet-officers-military-academy
Links
[1] https://www.lebarmy.gov.lb/sites/default/files/field/images/02_21/GP16022021-1.JPG
[2] https://www.lebarmy.gov.lb/sites/default/files/field/images/02_21/GP16022021-2.jpg
[3] https://www.lebarmy.gov.lb/sites/default/files/field/images/02_21/GP16022021-3.JPG
[4] https://www.lebarmy.gov.lb/sites/default/files/field/images/02_21/GP16022021-4.JPG
[5] https://www.lebarmy.gov.lb/sites/default/files/field/images/02_21/GP16022021-5.JPG