The Independent Works Regiment
Mission:
Performing various engineering and Works operations decided by the Army Command in the frame of civil engineering specializations (construction – Rehabilitation – Major maintenance – building roads – transferring construction material).

The emblem:
The emblem consists of a tower illustrating its major task in construction works and encircled with laurel branches on both sides symbolizing contributions of the regiment towards victory. The red back-ground denotes readiness to accomplish all missions under all circumstances.

Date of establishment:
The Independent Works Regiment was established on 01/06/1993 and was located in Haret el Set – Jamhour.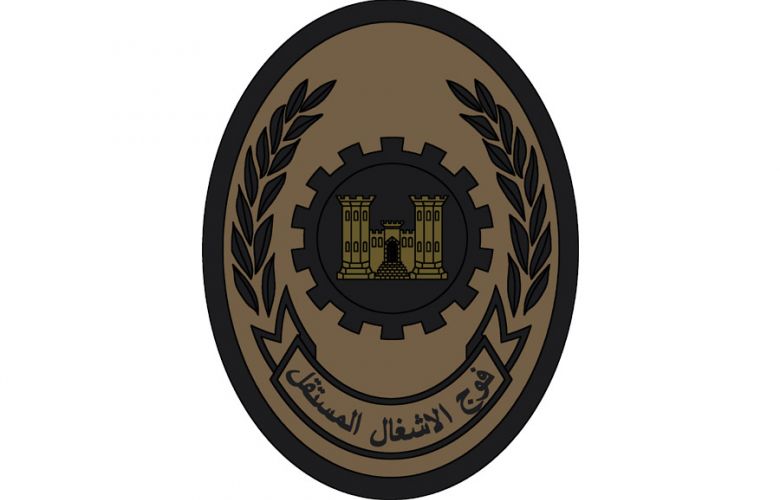 The emblem
Links
[1] https://www.lebarmy.gov.lb/sites/default/files/temp-badgeACHGHAL_0.jpg
[2] https://www.lebarmy.gov.lb/sites/default/files/Picture67.jpg
[3] https://www.lebarmy.gov.lb/sites/default/files/Picture68.jpg